FIK European Zone Kendo Referee Seminar 2011
Seminars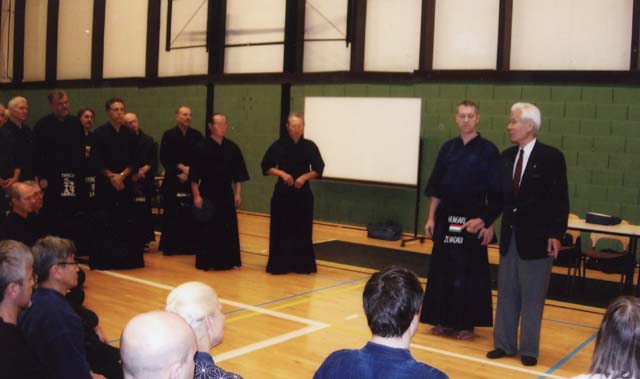 FIK European-zone Kendo Referee Seminar was held on 5th and 6th February 2011 in Brussels, Kingdom of Belgium.
The FIK instructors of this year were as follows.
Mr. Masami MATSUNAGA, Kendo Hanshi 8 Dan
Mr. Isao NISHIDE, Kendo Hanshi 8 Dan
Mr. Yuji NAKATA Kendo Hanshi 8 Dan
The seminar was started from 5th Feb. there are formal trainees of 84 from all over the Europe, and some local players for referee training, total participants were more than 100.
Following to the opening message by Mr. Alain Ducarme President of European Kendo Federation, Mr.MATSUNAGA Vice President of International Kendo Federation explained the propose of this seminar and important points.
After that, Mr. NISHIDE and NAKATA explained to the participants the aim of this seminar and detail points of refereeing, and the refereeing Jitsugi seminar was started immediately.
In the morning of second day, the seminar continued mainly reviewing last day's study.
After 2 days seminar, judging skill of Yukodatotsu has been improved and confirmed.