The 21st European Kendo Championships (21EKC)
Tournaments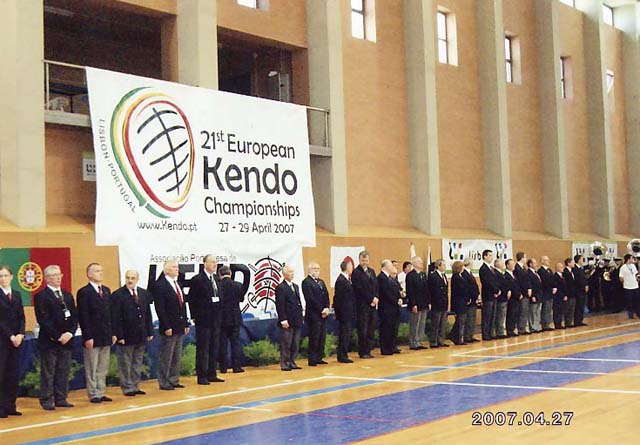 1. Promoting Organization:

European Kendo Federation  (EKF)
2. Hosting Organization:

Associacao Portuguesa de Kendo
3. Technical Assistant:

International Kendo Federation (FIK)
4. Place and Venue:

The Sports complex Casal Vistoso
Lisbon, Portugal
Events & Term: April 27 (Friday) – April 29 (Sunday), 2007
Date
Events
April 27
(Friday)
Junior Team Championship
Senior Female Team Championship
Junior Individual Championship
April 28
(Saturday)
Senior Female Individual Championship
Senior Male Team Championship
April 29
(Sunday)
Senior Male Individual Championship
FIK Official and Instructors:
1. Vice President:

Alain Ducarme
2. Instructor:

Hitoshi Murakami, Hanshi 8 Dan
3. Instructor:

Taizan Shimano, Hanshi 8 Dan
4. Instructor:

Takao Fujiwara, Hanshi 8 Dan
APK President: Nuno Serrano
Ambassador Extraordinary and Plenipotentiary of Japan to Portugal: Satoshi Hara
Click here for photos of Championships !
Results
Men Individual
1st Place
Guillaume Sicart
France
2nd Place
Erwin Yonnet
France
3rd Place
Axel Diebold
France
Jan Ulmer
Germany
Fighting Spirit
Stuart David Christopher Gibson
United Kingdom
Christian Filippi
Italy
Rafal Jastak
Poland
Branislav Peric
Serbia
Markus Lyyrto
Finland
Boris Jansen
Netherlands
PDF: 21EKC_Men Individual_Tournament Ladder
Ladies Individual
1st Place
Barbara Király
Hungary
2nd Place
Lisa Van Laecken – Koga
Belgium
3rd Place
Clémence Garcia
France
Mirial Livolsi
Italy
Fighting Spirit
Karolina Grosiak
Poland
Yuliya Putyatova
Russia
PDF: 21EKC_Ladies Individual_Tournament Ladder
Junior Individual
1st Place
Koichi Nakabayashi
France
2nd Place
Jean Carpentier
France
3rd Place
Giacomo Pezzo
Italy
Markel Arregui Martin
Spain
Fighting Spirit
Amanda Arnö
Sweden
Sebastian Šimek
Czech Republic
PDF: 21EKC_Junior Individual_Tournament Ladder
Men Team
1st Place
France
2nd Place
Spain
3rd Place
Germany
United Kingdom
Fighting Spirit
Sérgio Andrade
Portugal
Jan Cílek
Czech Republic
Christian Lettau
Austria
Ionut-Alexandru Stupu
Romania
PDF: 21EKC_Men Team_Tournament Ladder
Ladies Team
1st Place
Germany
2nd Place
Poland
3rd Place
Italy
France
Fighting Spirit
Johanna Pitkanen
Finland
Lisa Van Laecken – Koga
Belgium
PDF: 21EKC_Ladies Team_Tournament Ladder
Junior Team
1st Place
France
2nd Place
Spain
3rd Place
Poland
Germany
Fighting Spirit
Adam Wasniewski
Poland
Saskia von Stillfried
Germany
PDF: 21EKC_Junior Team_Tournament Ladder
Photos for Championships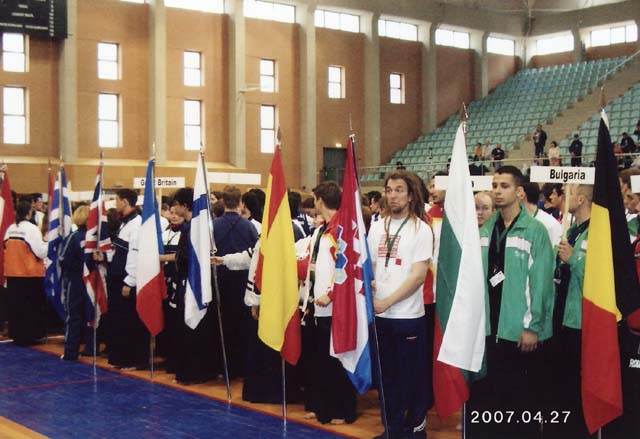 Nippon Kendo Kata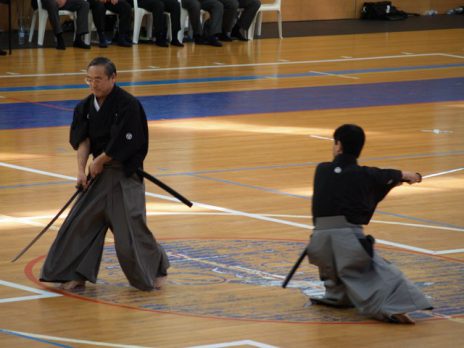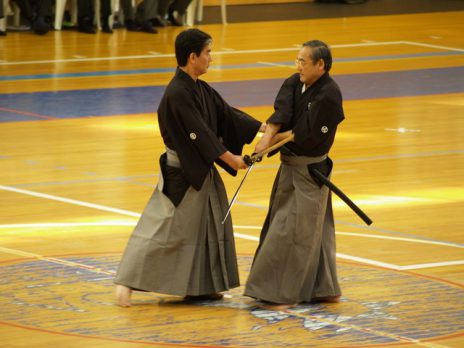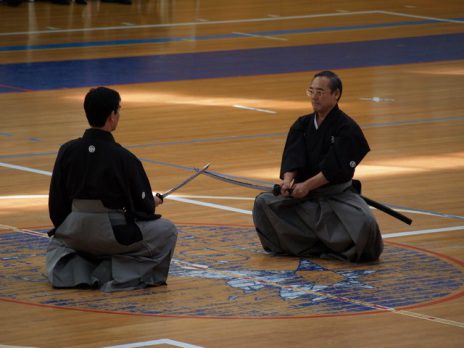 Competition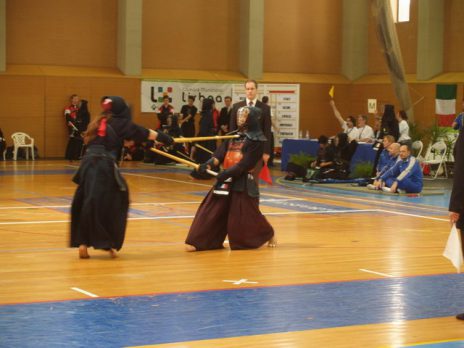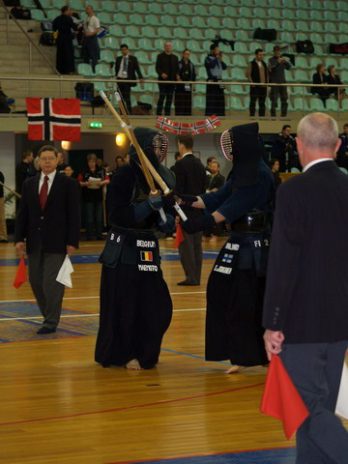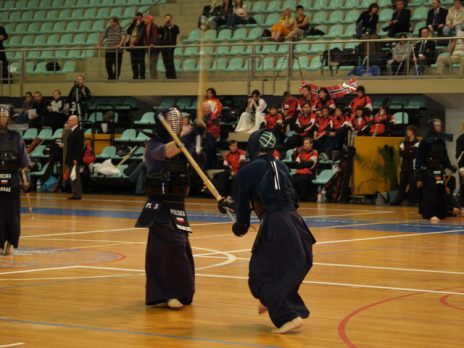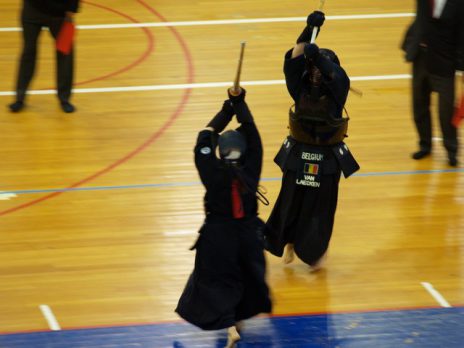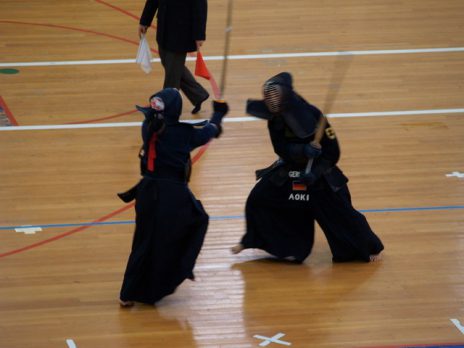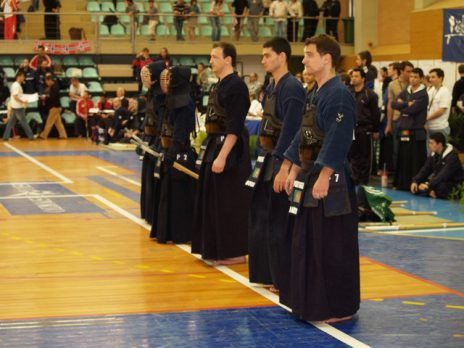 Closing Ceremony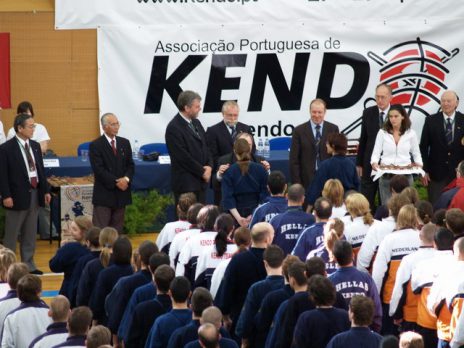 Men Team Winner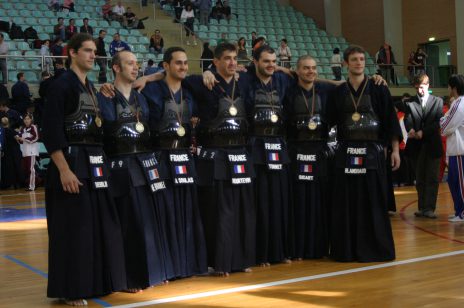 Junior Team Winners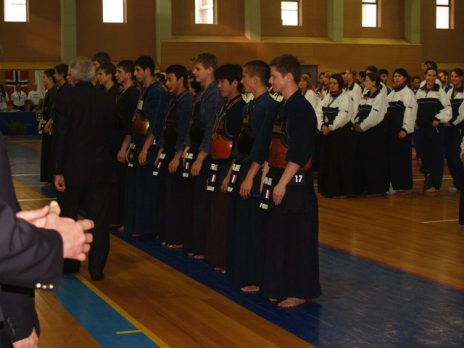 Ladies Individual Winner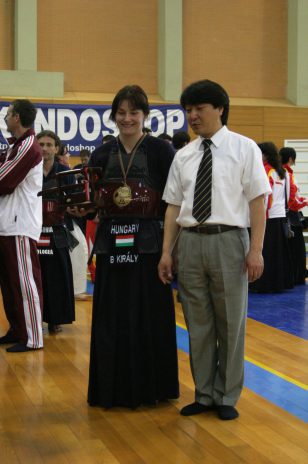 Portugal Team