The 17th World Kendo Championships (17WKC)
wkc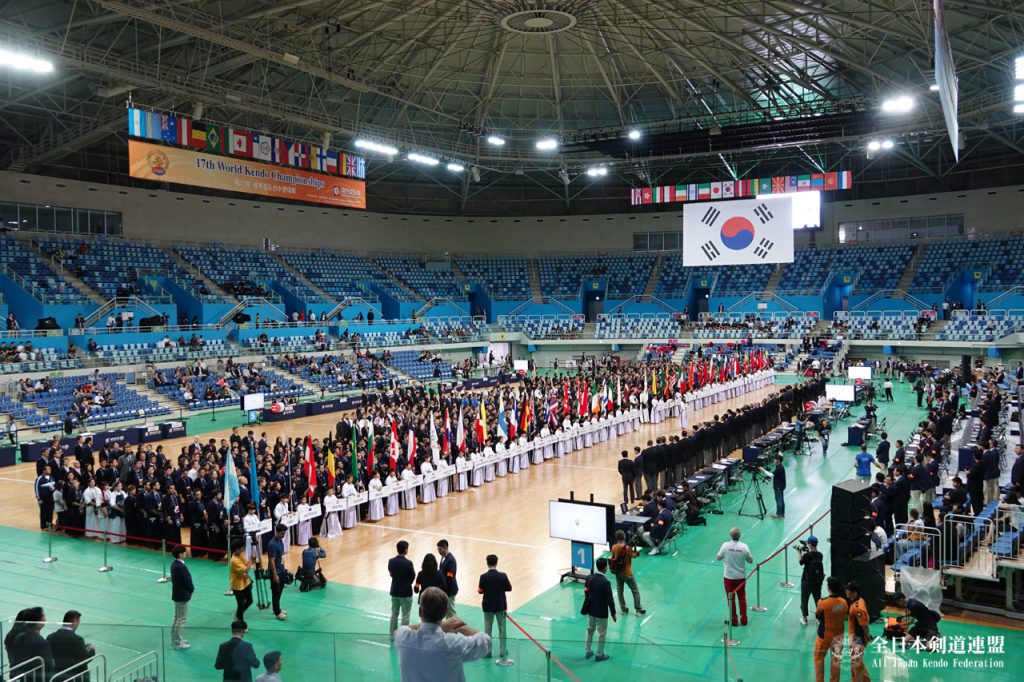 1. Promoting Organization:

International Kendo Federation (FIK)
2. Hosting Organization:

Korea Kumdo Association (KKA)
3. Supporting Organization:

Korea Sport & Olympic Committee Incheon Metropolitan City
All Japan Kendo Federation (AJKF)
4. Place and Venue:

Namdong Gymnasium
Incheon Metropolitan City, Korea
Events Term: September 12 (Wednesday) through September 16 (Sunday), 2018
Date
Events (Daytime)
(Evening)
September 12
(Wednesday)
Referee Seminar (Referee Meeting)
Regional Federation (EKF/LAKC) General Assemblies
September 13
(Thursday)
FIK Board of Directors Meeting (BODM) & General Assembly (GA)
FIK Reception
Managers' Meeting
September 14
(Friday)
Opening Ceremony
Free Keiko
Men's Individual Championship
Commendation Ceremony
September 15
(Saturday)
Commencing Address
Women's Individual Championship
Women's Team Championship
Commendation Ceremony
September 16
(Sunday)
Commencing Address
Farewell Party
Men's Team Championship
Commendation and Closing Ceremonies
PDF Program and Regulations of the 17th World Kendo Championships (17WKC)
RESULTS
Men's Team
Date
2018/9/16
1st Place
2nd Place
3rd Place
3rd Place
Japan
Korea
Chinese Taipei
USA
Fighting Spirit Award
W. OLIVIER
(France)
J. SALMELA
(Finland)
J. BERTOUT
(France)
W. H. KWOK
(Hong Kong)
W. DOLLEE
(Netherlands)
M. DIMIC
(Serbia)
E. J. TOIDA
(Brazil)
D. BAELI
(Italy)
Men's Individual
Date
2018/9/14
1st Place
2nd Place
3rd Place
3rd Place
S. ANDO
(Japan)
J. Y. JO
(Korea)
Y. TAKENOUCHI
(Japan)
B. H. PARK
(Korea)
Fighting Spirit Award
M. GROSFILS
(Belgium)
Y. KATSUMI
(Japan)
D. PARK
(Australia)
C. T. TAKAYAMA
(Brazil)
B. BAN
(Croatia)
J. HATAKEYAMA
(USA)
M. U JANG
(Korea)
J. WILLIAMS
(USA)
Women's Team
Date
2018/9/15
1st Place
2nd Place
3rd Place
3rd Place
Japan
Korea
Canada
Australia
Fighting Spirit Award
P. STOLARZ
(France)
S. KOK
(Turkey)
H. TSUZUKI
(New Zealand)
E. H. ONAKA
(Brazil)
T. DIMITRIC
(Serbia)
M. BOBER
(Poland)
S. VAN DER WOUDE
(Netherlands)
Y. KIL
(USA)
Women's Individual
Date
2018/9/15
1st Place
2nd Place
3rd Place
3rd Place
M. MATSUMOTO
(Japan)
M. YAMAMOTO
(Japan)
M. FUJIMOTO
(Japan)
M. SENOO
(Japan)
Fighting Spirit Award
K. SATO
(Sweden)
A. AKYLA
(Greece)
K. TADA
(USA)
H. Y. LEE
(Korea)
N. CHUN
(Hawaii)
E. KIM
(USA)
S. VAN DER WOUDE
(Netherlands)
J. W. CHOI
(Korea)
GALLERY
Photo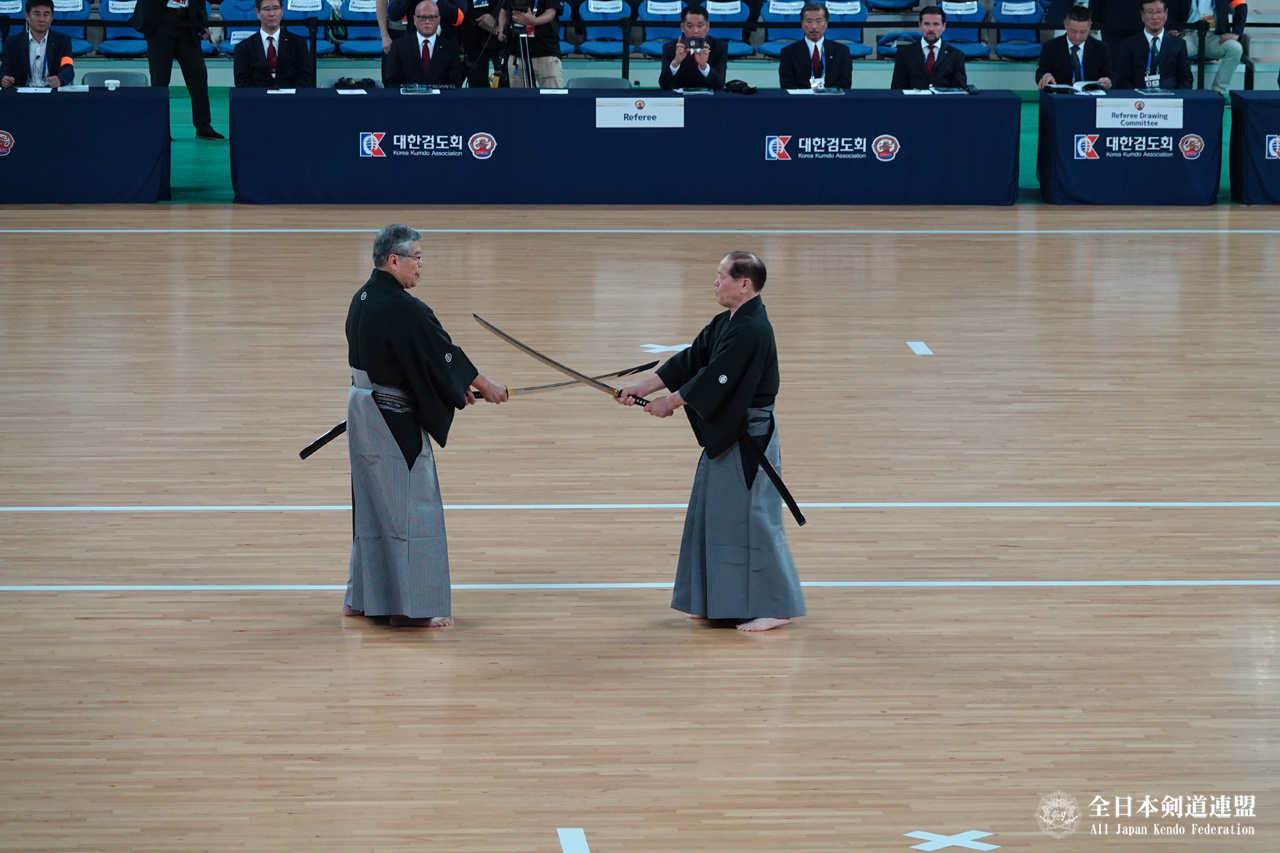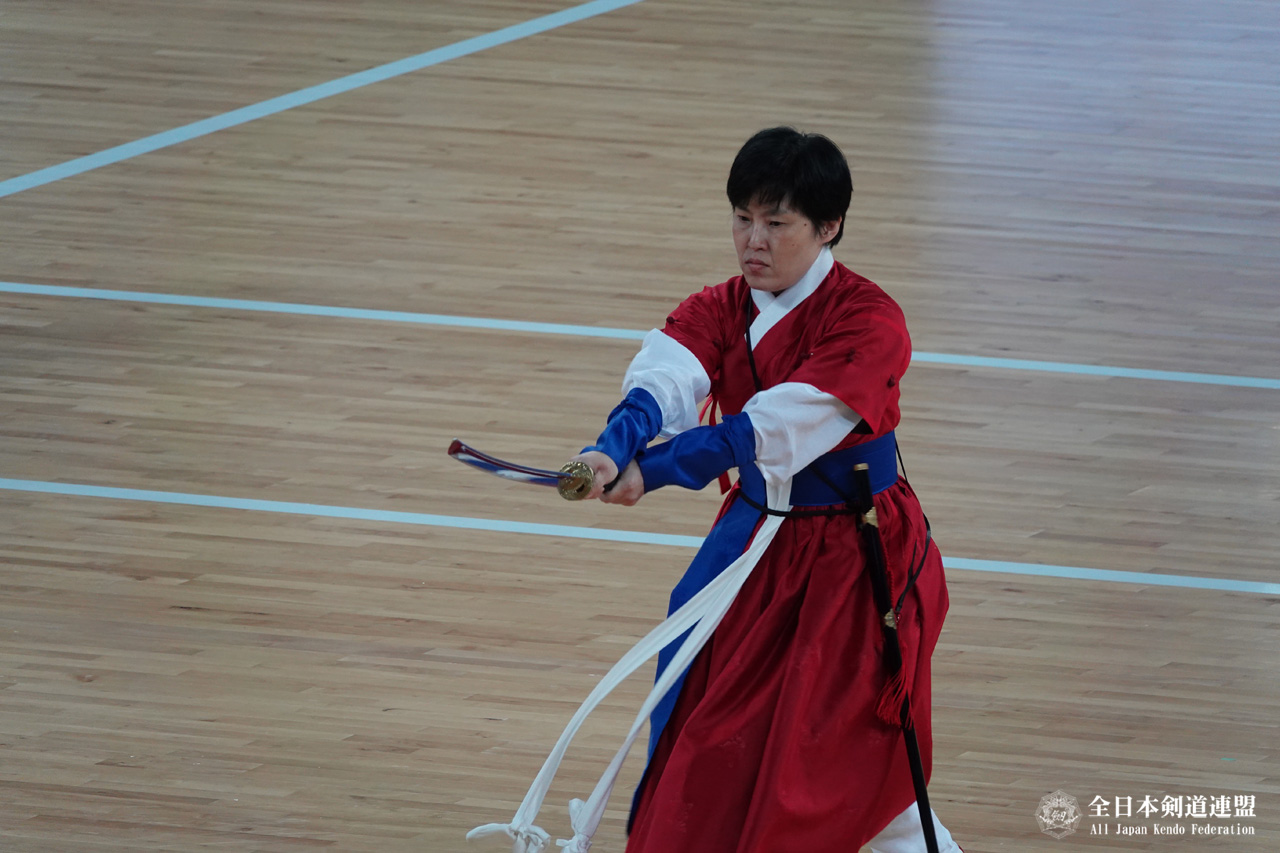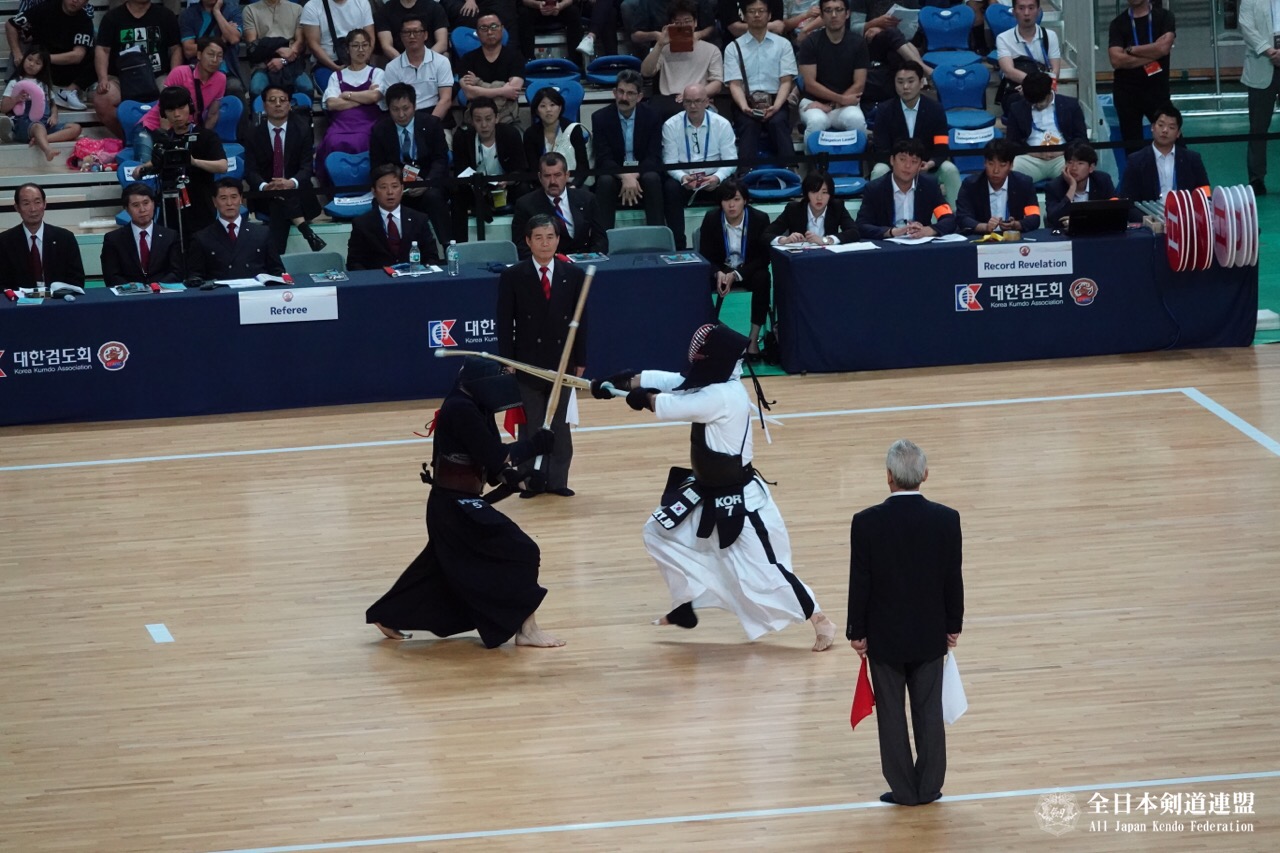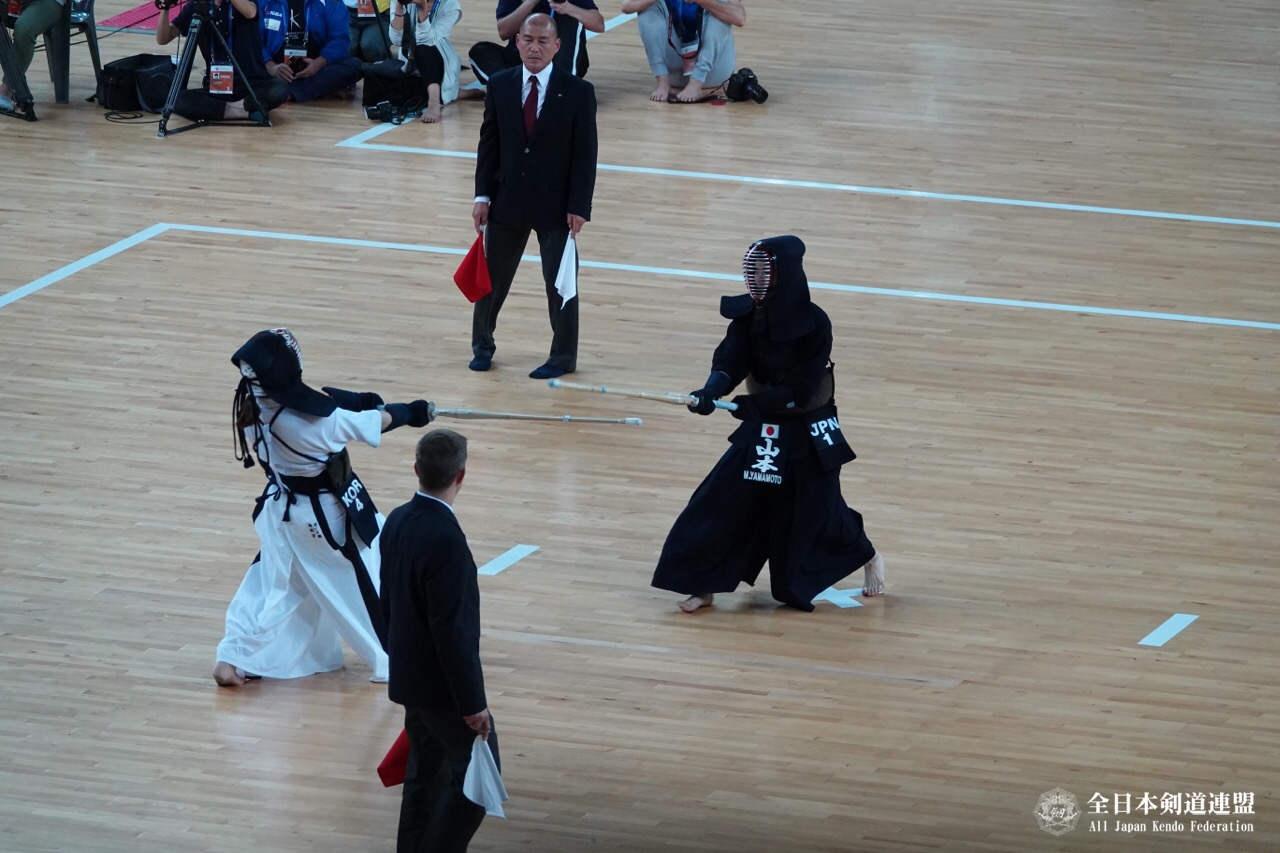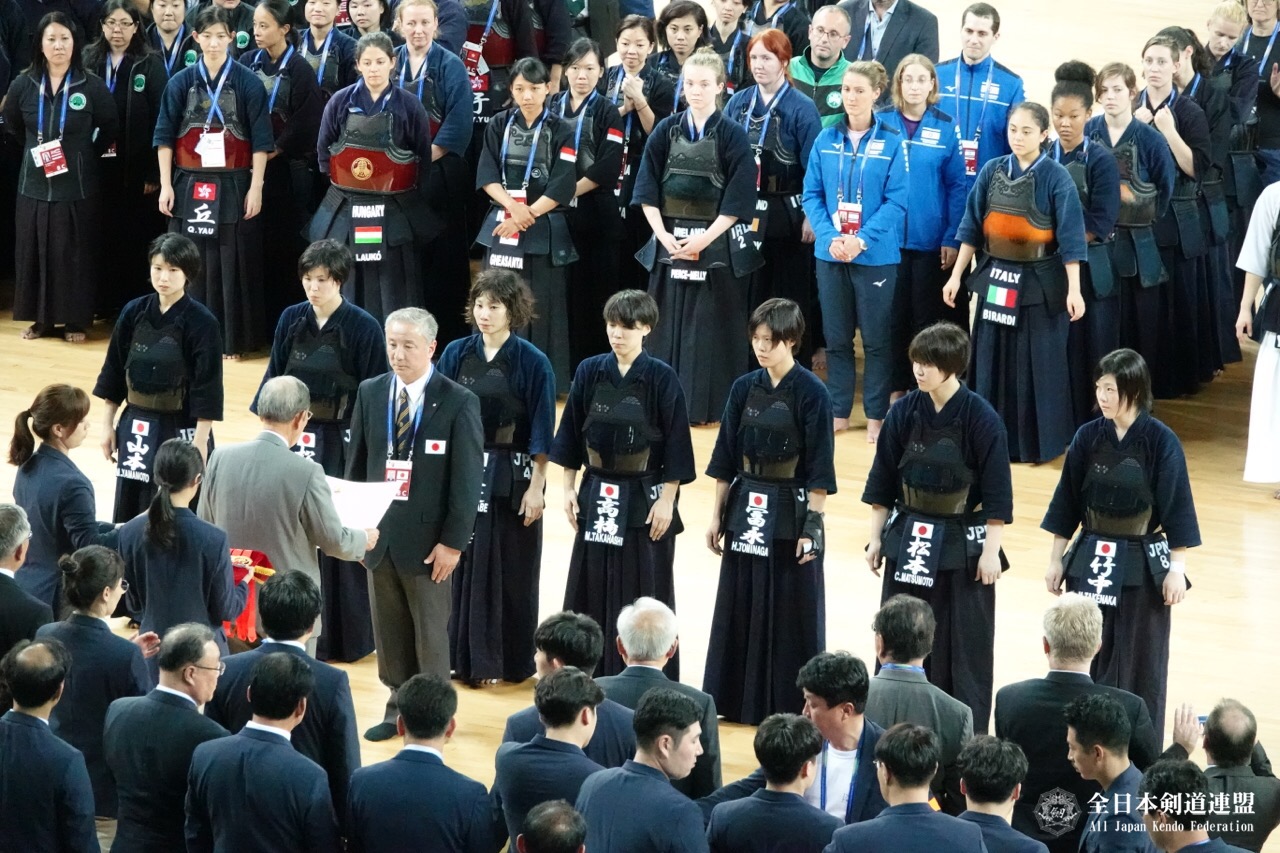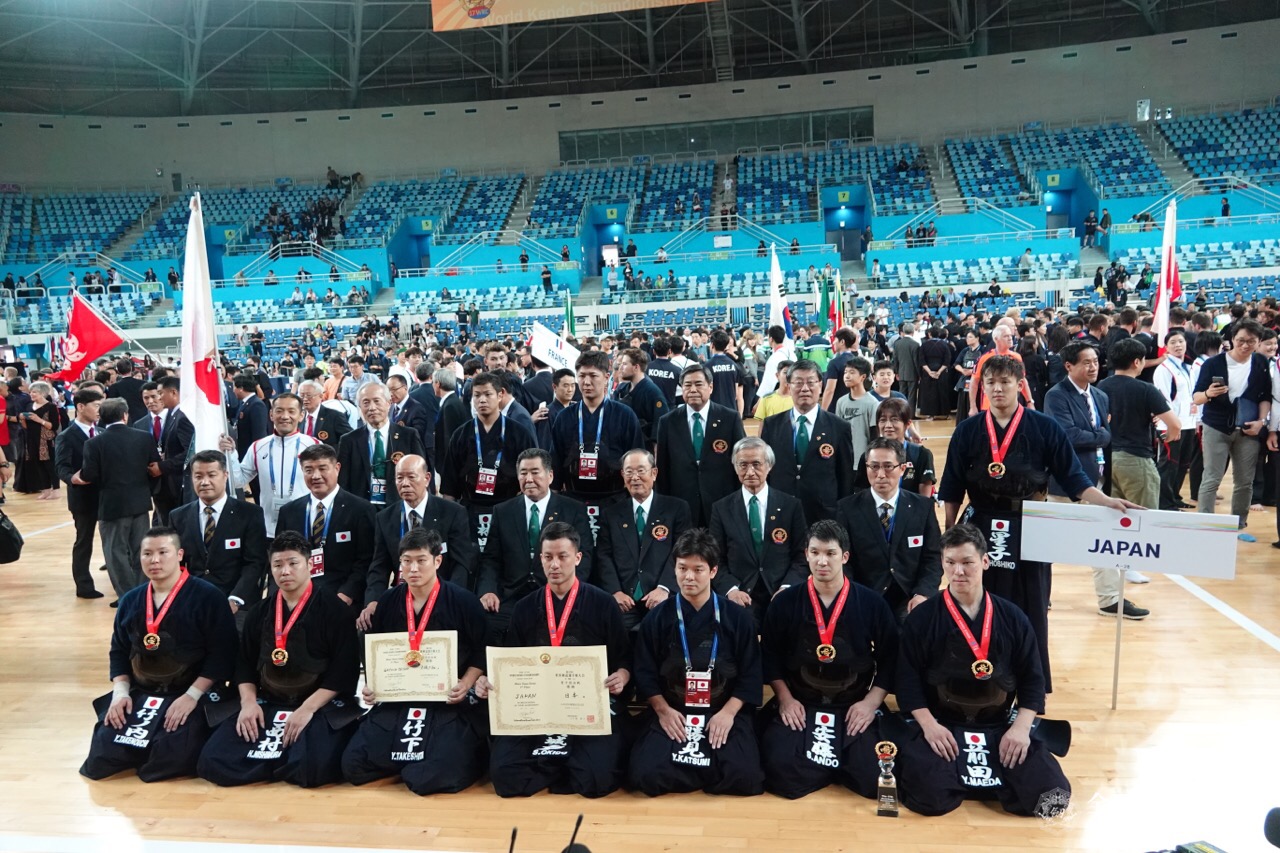 DRAWING LOTS
17WKC tournament ladders were drawn at the FIK headquarters on 13th July, 2018.
Participants;
Mr. Yukio Sato, Secretary General FIK
Mr. Shuji Fukumoto, Director FIK
Mr. Seung Ho Shin, Director FIK, Vice President Korea Kumdo Association
Mr. Byung-Yoon Seo, Chairman 17WKC Referee Drawing Committee
Mr. Christopher Wong, An oberver, Secretary General Malaysia Kendo Association
Mr. Takeshi Takamori, Assistant Secretary General FIK
Mr. Shoichi Kikkawa, Staff FIK
Mr. Ryowa Tsurunaga, Staff FIK
Ms. Ayako Okuura, Staff FIK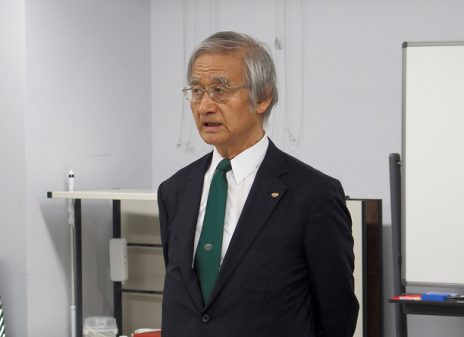 FIK Secretary General speech at the Drawing.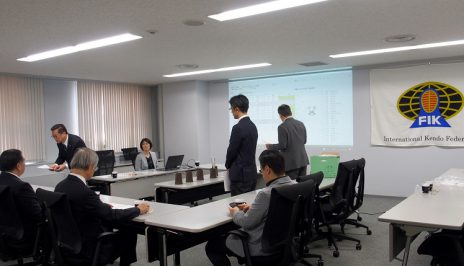 Drawing for the Women's Team Championship.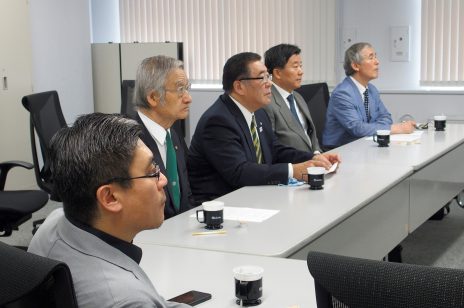 The participants are giving their steady looks on the on-going Drawing.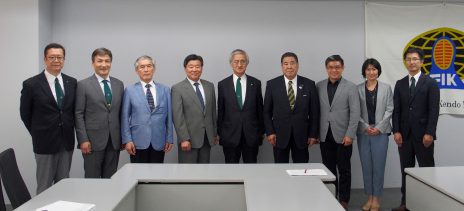 All participants after the Drawing.
The detail of Drawing Results is as follows.
PDF 17WKC Men's Team