The 5th Latin American Kendo Championships
Tournaments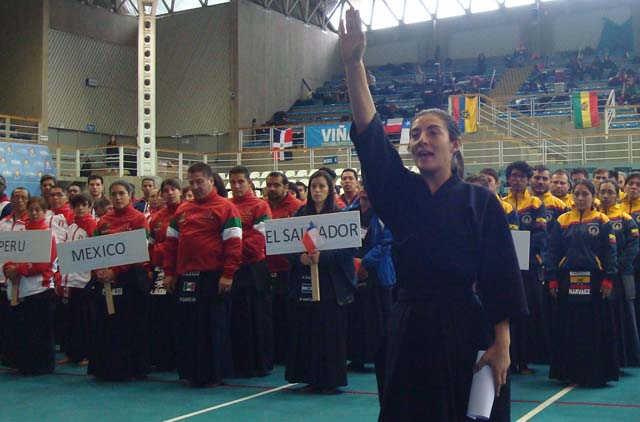 The 5th Latin American Kendo Championships were held from December 2–3, 2016, at Vina Del Mar Sports Center in Vina Del Mar, Chile. More than 300 kenshi from 16 countries participated in the event.
A welcome speech was given at the opening ceremony by Akinori Kojima-sensei, President of the Latin American Kendo Federation. After that, Kendo Hanshi 8-dan Takashi Futagoishi-sensei, head of the FIK delegation and championships Shinpan-cho, told the competitors important details regarding the shiai.
Three other members from the FIK also participated in the championships: FIK Vice President Yoshiteru Tagawa-sensei, Iaido Hanshi 8-dan/Kendo Kyoshi 7-dan Shuichi Kamikokuryo-sensei, and FIK Assistant Secretary General Arinobu Kurose-sensei.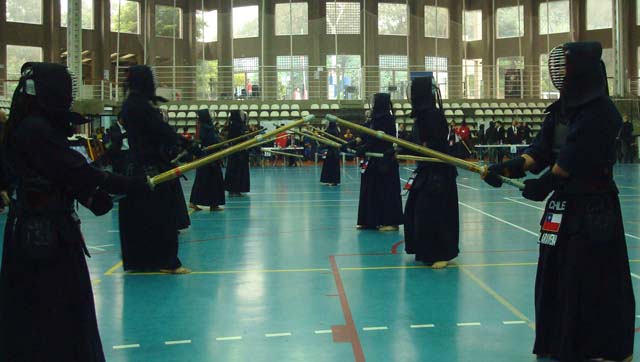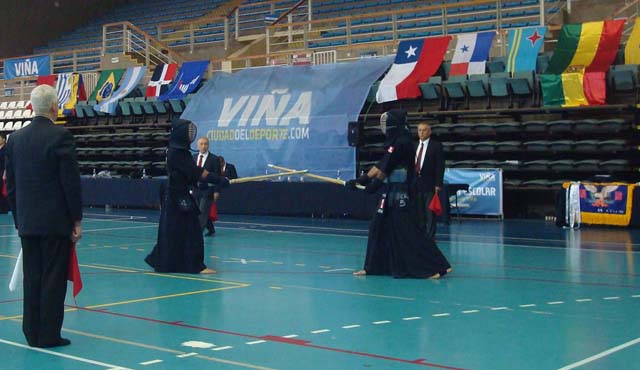 The results are as follows:
Individual Competition: December 2–3, 2016
Junior Female Division
1st         Danbi Velasquez (Aruba)
2nd        Yasmin Yamamoto (Brazil)
3rd         Liara Hirakawa (Brazil), Paloma Anzai (Brazil)
Junior Male Division
1st        Alex Saiki Ito (Brazil)
2nd        Guilherme Hayashi (Brazil)
3rd        Eric Konishi (Brazil), Henrique Hayashi (Brazil)
Senior Men's Division
1st         Jesus Maya (Mexico)
2nd       German Diaz (Chile)
3rd        Sergio Velasquez (Aruba), Nelson Ueno (Brazil)
Women's Division
1st         Cristiane Toida (Brazil)
2nd        Marina Kodato (Brazil)
3rd         Barbara Garcia (Chile), Caroline Ueda (Brazil)
Men's Division
1st         Vitor Tachibana (Brazil)
2nd        Stefan Domancic (Chile)
3rd         Marcos Yamamoto (Brazil), Ronaldo Omasa (Brazil)
Team Competition: December 3, 2016
Women
1st         Brazil
2nd        Chile
3rd         Mexico, Argentina
Men
1st         Brazil
2nd        Mexico
3rd         Chile, Argentina